Relive the Magic of "Peter and the Wolf" with Gavin Friday and Bono's Extraordinary Modern Retelling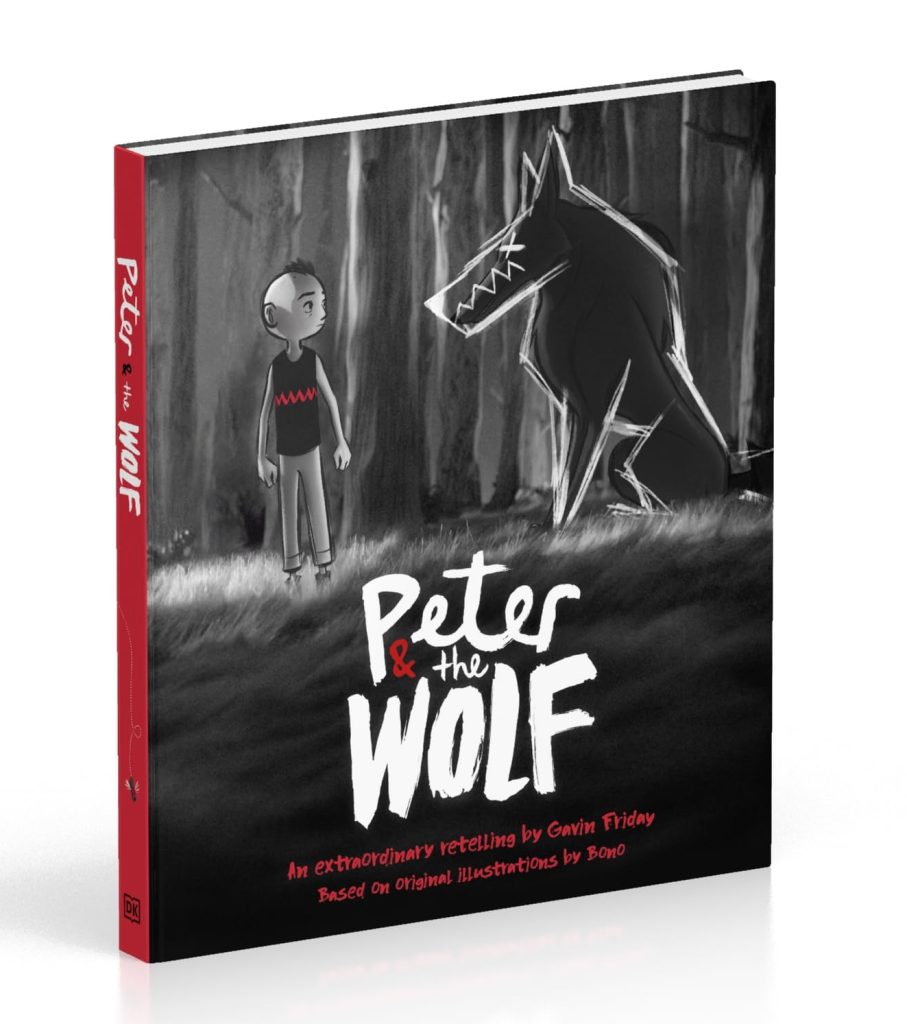 Renowned musicians Gavin Friday and Bono unveil a captivating and contemporary retelling of the beloved classic story, "Peter and the Wolf." This extraordinary book brings a fresh perspective to Prokofiev's timeless tale and is set to enchant children aged 7-9 with its vibrant narrative and striking visuals.
An Adventure of Love and Loss: Discover the Journey of "Peter and the Wolf"
Immerse young readers in an enchanting adventure through the deep, dark woods as Peter, a young boy grappling with the loss of a parent, embarks on a quest to confront a wandering wolf.
Explore themes of love, loss, and courage, sensitively conveyed through a compelling narrative, making it easier for children to navigate complex emotions.
Vivid Punk Rock Illustrations: A Visual Feast for the Eyes
Experience the magic of "Peter and the Wolf" through visually stunning, punk rock-inspired illustrations, adding a dynamic and modern twist to Prokofiev's original tale.
Delight in a unique graphic novel-esque style that brings the story to life, captivating readers and enhancing their engagement.
A Timeless Keepsake: The Beauty of "Peter and the Wolf"
Discover a treasured gift book, perfect for children and adults alike, adorned with vivid illustrations and featuring a red ribbon for a touch of elegance.
Cherish this modern retelling based on the classic story, passed down through generations, and let the magic of "Peter and the Wolf" be an enduring addition to your collection.
Musical Artistry and Animated Magic: Gavin Friday and Bono's Collaborative Masterpiece
Marvel at the enchanting story crafted by Gavin Friday, complemented by stunning visuals derived from Bono's original illustrations, creating a captivating fusion of music and art.
Enhance the experience with an accompanying animated short film that breathes life into the narrative, adding a delightful dimension to this extraordinary rendition.
A Twist in the Tale: Not Just Another Ending
Challenge expectations and experience a unique conclusion to the age-old tale of "Peter and the Wolf," offering a thought-provoking twist that defies convention and leaves a lasting impression.
This modern retelling of "Peter and the Wolf" by Gavin Friday and Bono is a testament to creativity, courage, and the enduring power of storytelling. Brace yourself for an adventure that will resonate with the young and the young at heart, leaving an indelible mark on hearts and minds.